October... the word itself is laden with the feelings and sensations of the season it stands for. The air becomes charged with electricity as the wind makes music in leaf and tree. The mood of the season is touched with a wistful nostalgia that comes with the reminder that summer is gone and winter is just weeks away. Rich and vibrant, dark and brilliant, melancholy yet comforting, haunting and mysterious; these words describe the feeling of October, and so too the music of October Project.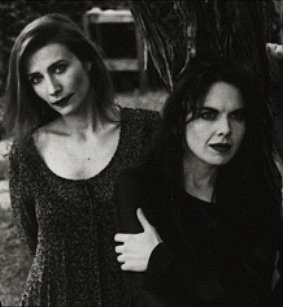 The cover of their self-titled first recording reinforces this impression with its photograph of a child dressed for Halloween in a black cloak and a charming Jack-O-Lantern mask cut from a paper shopping bag. The image tells us that while we may be about to share a darkly hued vision, it will be imbued with a sense of gentleness. It also reminds us of a time of innocence before the losses and regrets, the yearnings and desires of adulthood; all themes which figure prominently in the band's music.

The members of October Project found each other over the course of years, gradually forming a closely knit family. The discovery of singer Mary Fahl was the catalyst for their decision to form a band, and after months of hard work and intuitive searching, the band found their uniquely personal sound.

Mary describes the first time the soon-to-be members of October Project made music together: ""It was a beautiful summer day, and we were just jamming as people do, and it was just so magical what was going on. We all had this feeling like, wait a minute, there's something here.
It just so happened that everyone was in a place in their lives where they thought, "let''s do this thing; let's form a band.""
Keyboardist and backing vocalist Marina Belica adds, ""I always say it was like we were caught in the same gravitational pull at the same moment in time.""

October Project is Mary Fahl, lead vocals; Marina Belica, keyboards and backing vocals; Julie Flanders, lyrics; Emil Adler, keyboards; David Sabatino, guitars; and Urbano Sanchez, percussion.